Reading Time -

2

mins
Last Updated on Sunday, March 12, 2023
Who is Cytherea?
We've decided to introduce you to Cytherea in our latest 'who is' post, and you might just need an umbrella!
For those of you that might be uninitiated in this quality, Cytherea is a master (mistress?) of the G-Spot orgasm, which in females usually results in uncontrollable levels of female ejaculation, more commonly known as 'squirting'.
The video below explains this in full, but first a brief biography from 'The Daily Dot':
---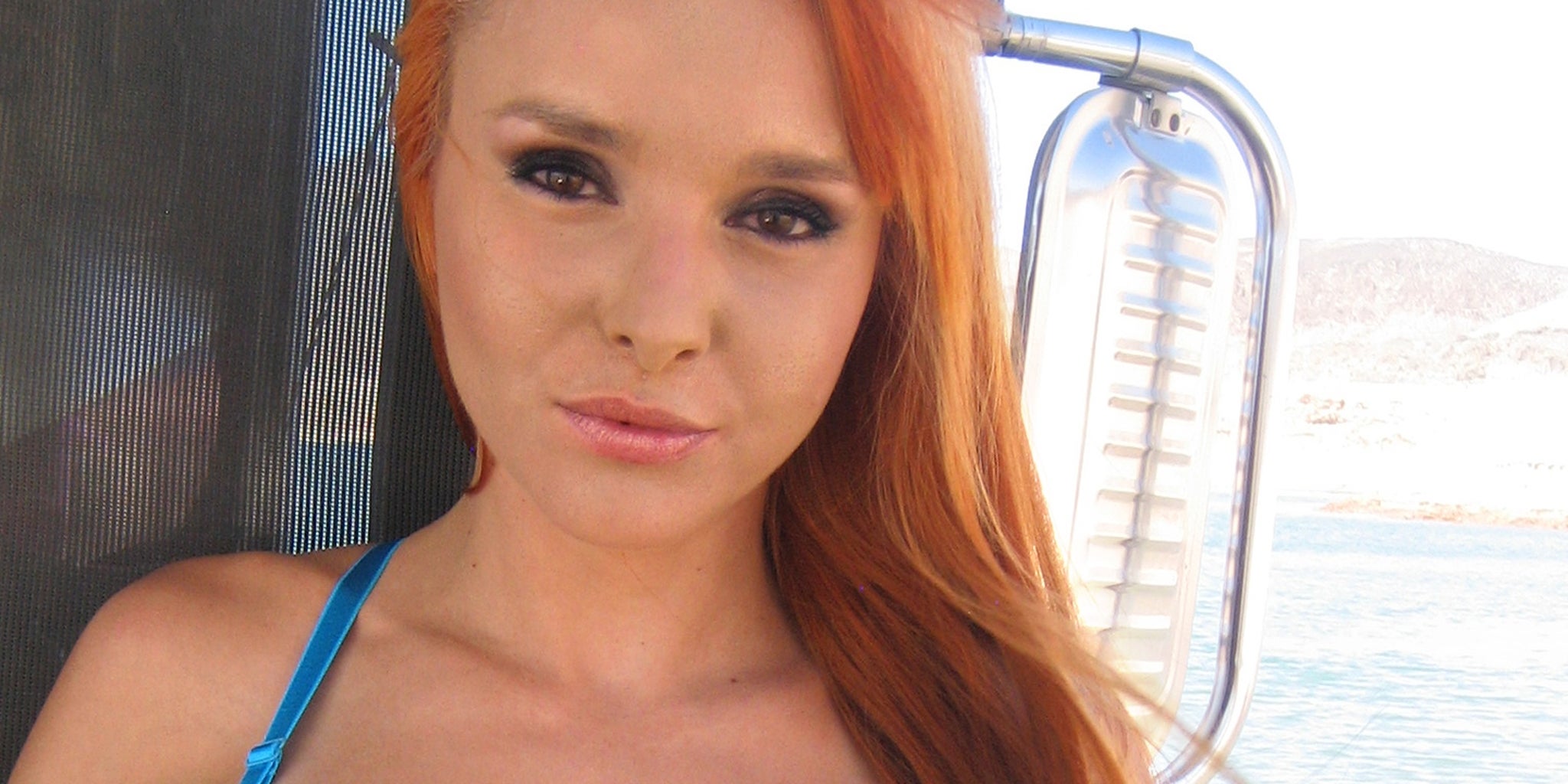 Cytherea the Squirt Queen is making her return to porn
Cytherea talks motherhood, condoms, The Matrix: Reloaded, and what it's like to have started a squirting revolution in porn.
---
Cytherea took her working name from the Greek goddess of love, beauty and music, and originally had a Yahoo! fan group before being recruited into the adult film industry.
She formed a production company, called Cytherea Productions, and in 2014 announced her intentions to crowdfund her return to the adult industry.
Cytherea has appeared on cable television shows, most notably the HBO/Cinemax series Sex Games: Vegas, and Playboy TV's Night Calls.
She has been a guest on the Tom Leykis Show and The Howard Stern Show.
Cytherea was born in Salt Lake City, Utah. She has two children and self-identifies as bisexual. She is a former Mormon.
Cytherea's house was invaded and robbed in January 2015, which involved a sexual assault by three armed men.
Police believed the house was selected at random. Cytherea, her husband, and her two children were all home at the time.
She has a swathe of films in the Adult Film Database, so if reading this post has turned you on a little, get onto your favourite porn channel and dig a few of them out!
---
And so onto the video:
This is the first part of one of Cytherea's films called 'Squirtwoman', where Tianna Lynn gets lots of attention from Cytherea.
Watch closely as our star of the film reaches multiple orgasms and severe spasms whilst Tianna can do nothing more than getting drenched!
---
We hope that you enjoyed our latest Room 101 video, and all it remains to request is Happy Squirting!
Published on Midlands Maidens Nottingham Escorts by the FETISH team.